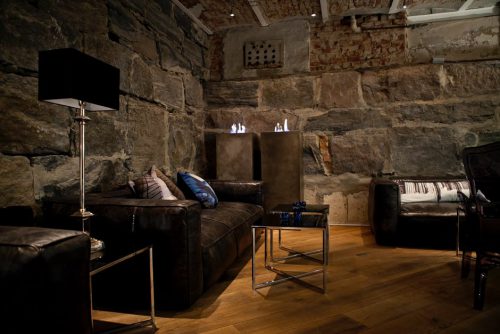 When we close our eyes and paint a picture of fall onto the blackboard that is the back of our eyelids we tend to imagine crisp leaves, nippy weather, bronzed trees, the smell of pumpkin lattes, thick wooly jumpers and a house full of family and friends. That last part is the best part of fall and the holiday season that follows; it is what makes the winter months so warm and fuzzy. It is what brings about laughter and fun and memories.
But for all the joys that come with having a full house, there is a spot of pressure too. After all, you're having to play host and that means you project your own pressures onto what that role entails, desperate to make their stay as pleasant and delicious as possible.
It's not easy, but that doesn't mean it has to be stressful either. They aren't your only two options. The trick is to prepare your home now before your guests start popping up to say hi, sipping a few too many G&Ts and thus having to crash in your spare room, and here are our top tips on how to do just that.
So, without further ado, here is how you can prepare your home for a house full of guests this fall:
It Starts With Your Coat Rack
This is one of those teeny-tiny little details that never get a say in your attention, yet the first thing you'll do when your guests arrive and come in from the cold is to take their coats and hang them up. This is going to be tricky – and dare we say awkward – if you have nowhere to hang them. So take the time now to just clear up your coat rack or coat closet or those hooks by your front door, taking out any extra jackets that are there and plopping them into storage somewhere else (like a charity shop). It is the little things that make a guest's stay that much more homely and welcoming, and it starts with the coat hanging process. Trust us. It will see the pressure slink off your shoulders immediately.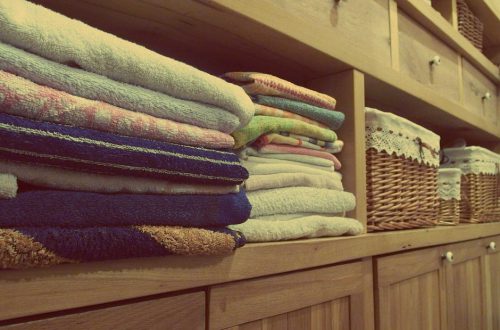 Stock Up On Supplies
When you have guests swinging by from out of town, you get this little voice in your head that keeps saying, "supplies, supplies, supplies," over and over again. So we rush out and stock up on the food we think they will like and every kind of nibbly snack we can get our hands on, but we forget the supplies that really matter. We're talking about the living essentials they will need, which you can read all about at apartmenttherapy.com/stock-up-making-162714. We're talking about extra towels, fresh sets of bed linen, extra shampoos and body wash and all those important things that seem to slip out of our consciousness as we throw yet another pack of Twiglets into our grocery store basket. Anyway, once you have purchased these guest supplies, designate a cupboard or shelf or entire room to them so that you know exactly where they are should someone (read: a friend) turn up on your doorstep with the expectation of spending the night.
Are You Not Entertained?
This is the area that comes with the most pressure, your stomach tying itself in knots as you try to work out what sort of entertainment they are into. Are they the kind of guests that just want to get cozy in front of the television? Do they just want to curl up with a book as a fire crackles beside them? Do they like playing games? Or are they kind of people that enjoy a tipple, conversation and a lot of laughs? There is a lot of options and – as anyone that has ever stared at a restaurant will know – a lot of options means a lot of pressure. Your best bet is to just cover all the angles. Start by getting an overwhelming cable package, which doesn't have to mean spending a fortune as i3Broadband.com/hd_tv.php will attest. Pop along to a thrift shop and get yourself a hundred new books for $10 and then swing by the firewood shop on your way home. Actually, while you're at the thrift store, you may as well pick up some classic games too, things like Cluedo, Pictionary, Charades, Monopoly and anything else you can think of. As for pleasing the wine-lovers, all you need to do is head to Aldi, grab yourself a selection of deliciously inexpensive booze and see where the nights take you. Voila, all the entertainment cornerstones have been covered.
It's Time To Think About Storage
You may not have to make any movement on this front because you may have all the extra storage needed to accommodate your guests. However, it is worth taking stock of what you offer in the way of storage and then consider investing in a couple more sets of drawers and a wardrobe. Your guests may choose to live out of their suitcases for the few days they are with you, but you want to give them that choice as opposed to forcing their hand. It doesn't have to be anything special, but if your spare room(s) are distinctly lacking in storage space then it could be worth stopping by Ikea, scanning the Facebook Marketplace or heading to a charity shop to see what bargains you can get your mitten-covered hands on. If you're feeling really arts and crafty, you could even do a bit of DIY painting if you really fancy.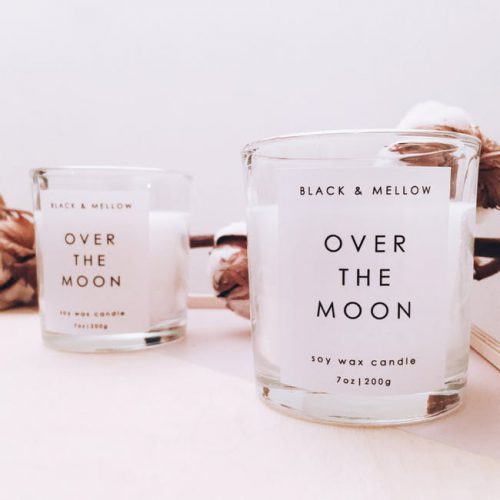 Add a Touch Of Boutique Hotel Style Luxe
In life, it is the little things that stand out the most, it is the small things that make the biggest differences, and that is exactly why you should create a miniature necessities station in your spare room. You know the kind of thing we're talking about – a selection of small lotions and potions, some candles, a robe and slippers, some nice soaps, that sort of thing – anything that you would find in a boutique hotel. Trust us, these little additions will take their comfort levels to a whole new level, and make your guests feel so welcome and so at home.
The fall and holidays are a time of fun, family, friends, and celebration, and that is exactly what a little splash of preparation can help with.