While I haven't been great about keeping up with the Project Challenge group this summer, I was determined to participate this month. With the kitchen winding up, my next home project is going to be getting my craft disaster room in order. I finally was able to move the dining room chairs and other kitchen things out of there. My dream is to have it organized so I can actually do crafts, sewing, and decor projects when the inspiration hits. So, this month's project material is old frames. When I saw a large old frame in my neighbor's trash (yes, I trash pick!) I knew it was perfect for this project.
Old Frame
This large frame was calling my name when I drove by a neighbor's house and saw it sitting on the curb. Just seconds before the sky opened up and rain poured down, I snatched it and threw it into my van.
Last month's challenge material had been pegboard. I had the idea of creating a cabinet just deep enough to store paint in, making the door out of pegboard so I could use the outside to organize other craft supplies.
But, alas, I only got as far as buying the pegboard.
The idea didn't leave my mind, however. And nothing too impressive had come to mind for a use for any of the old frames I already had laying around.
But, when I saw this old frame, I knew it was perfect to make my cabinet idea and bring my original idea up a notch.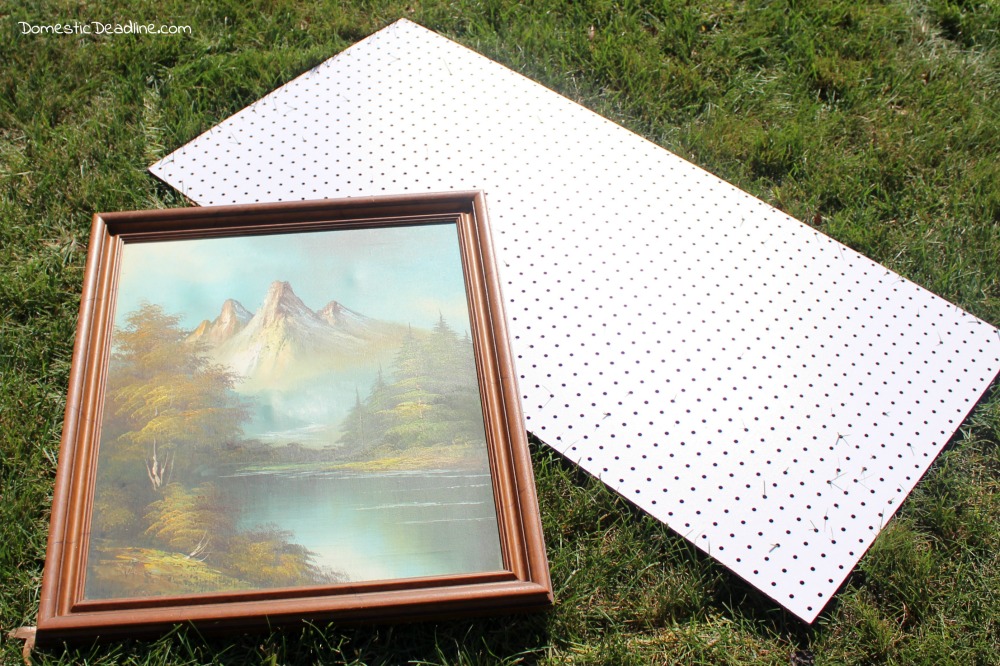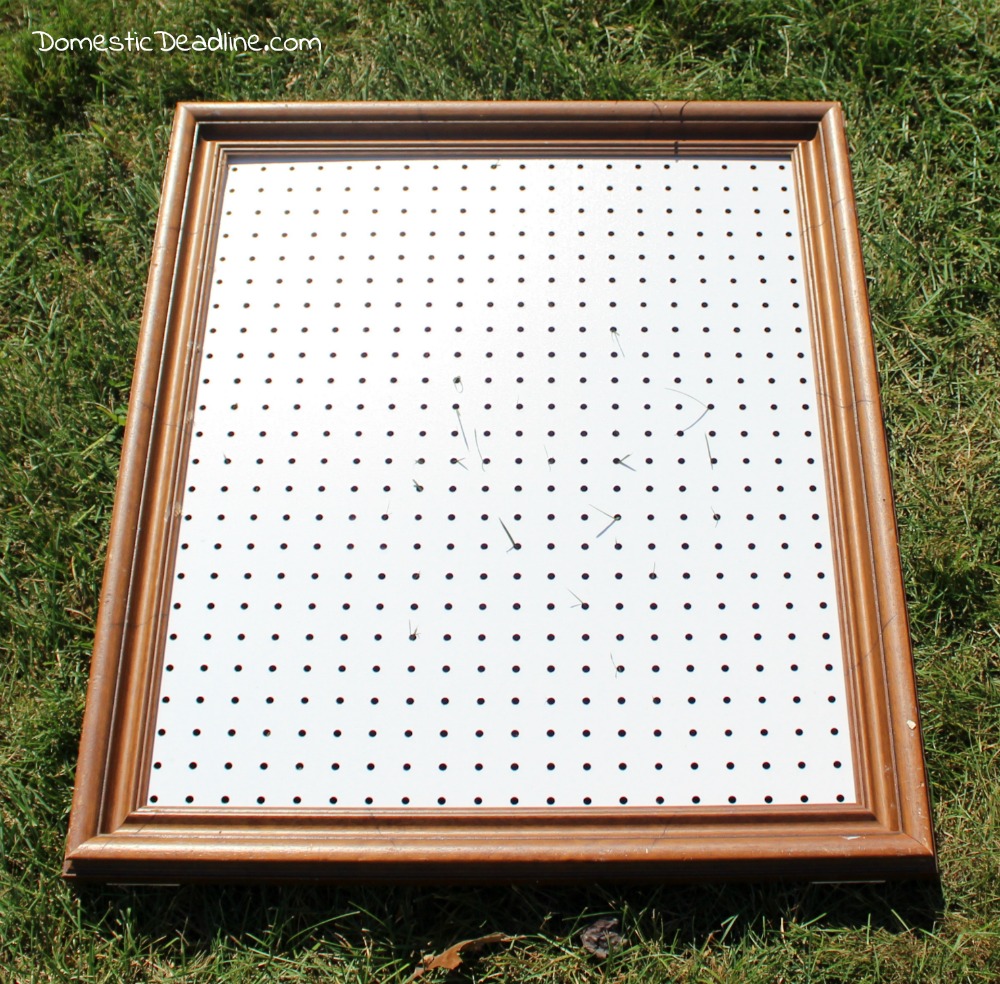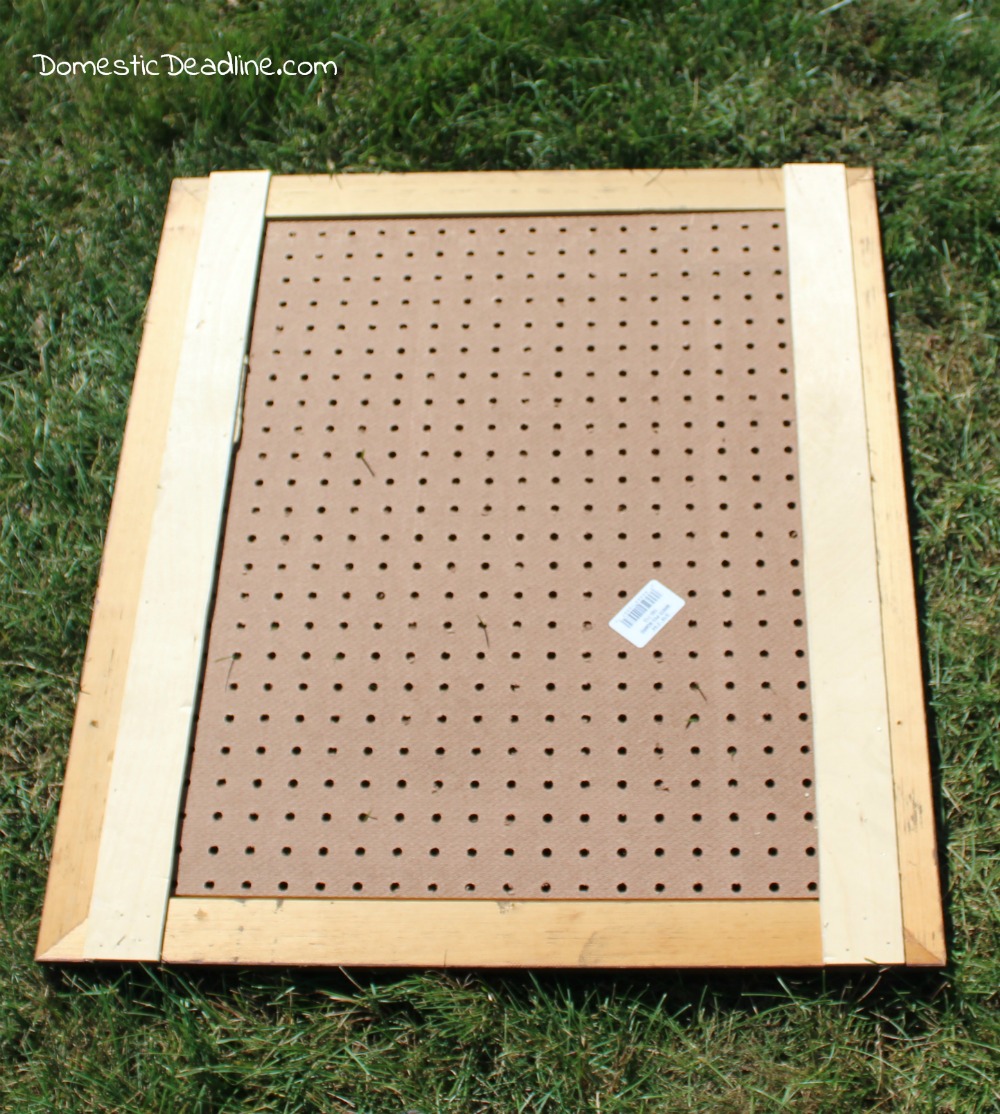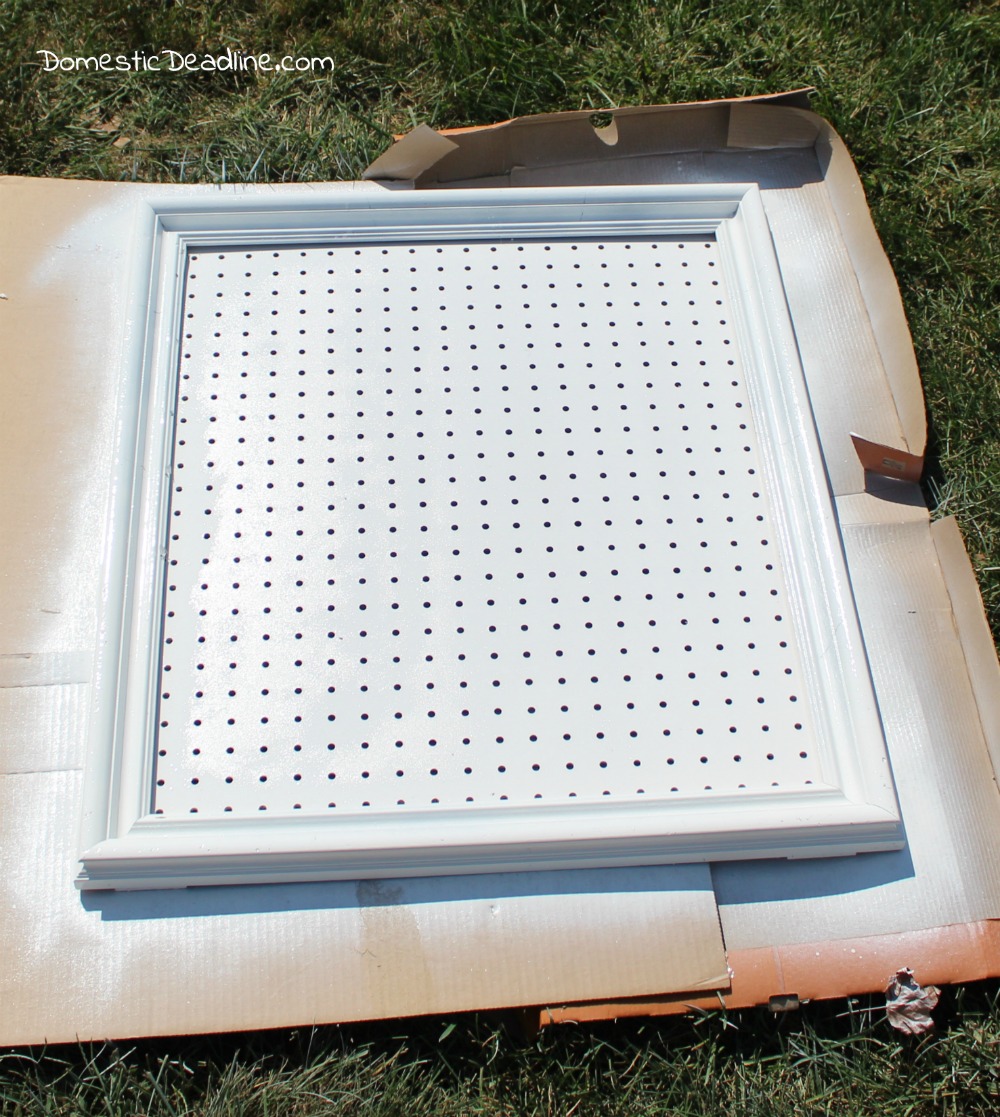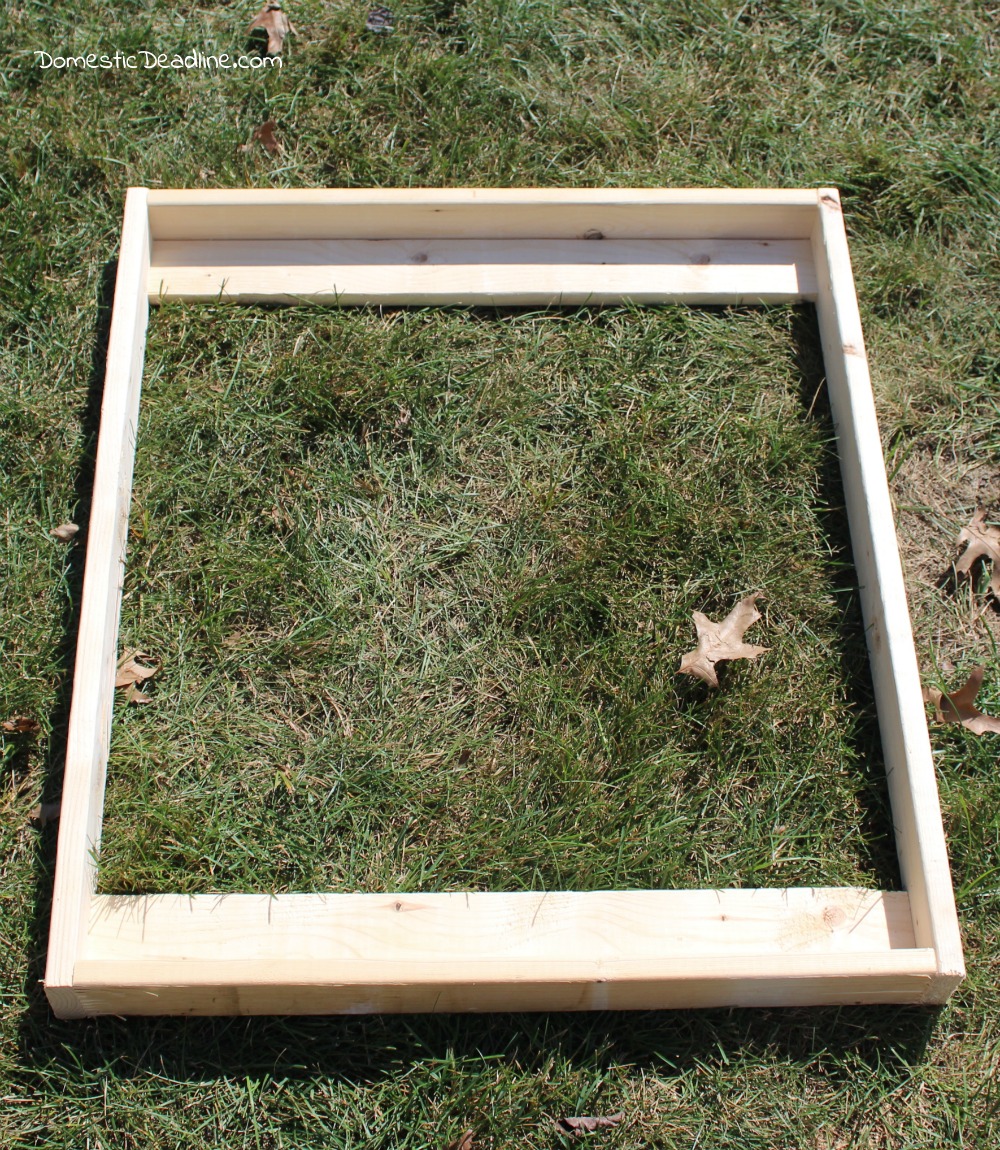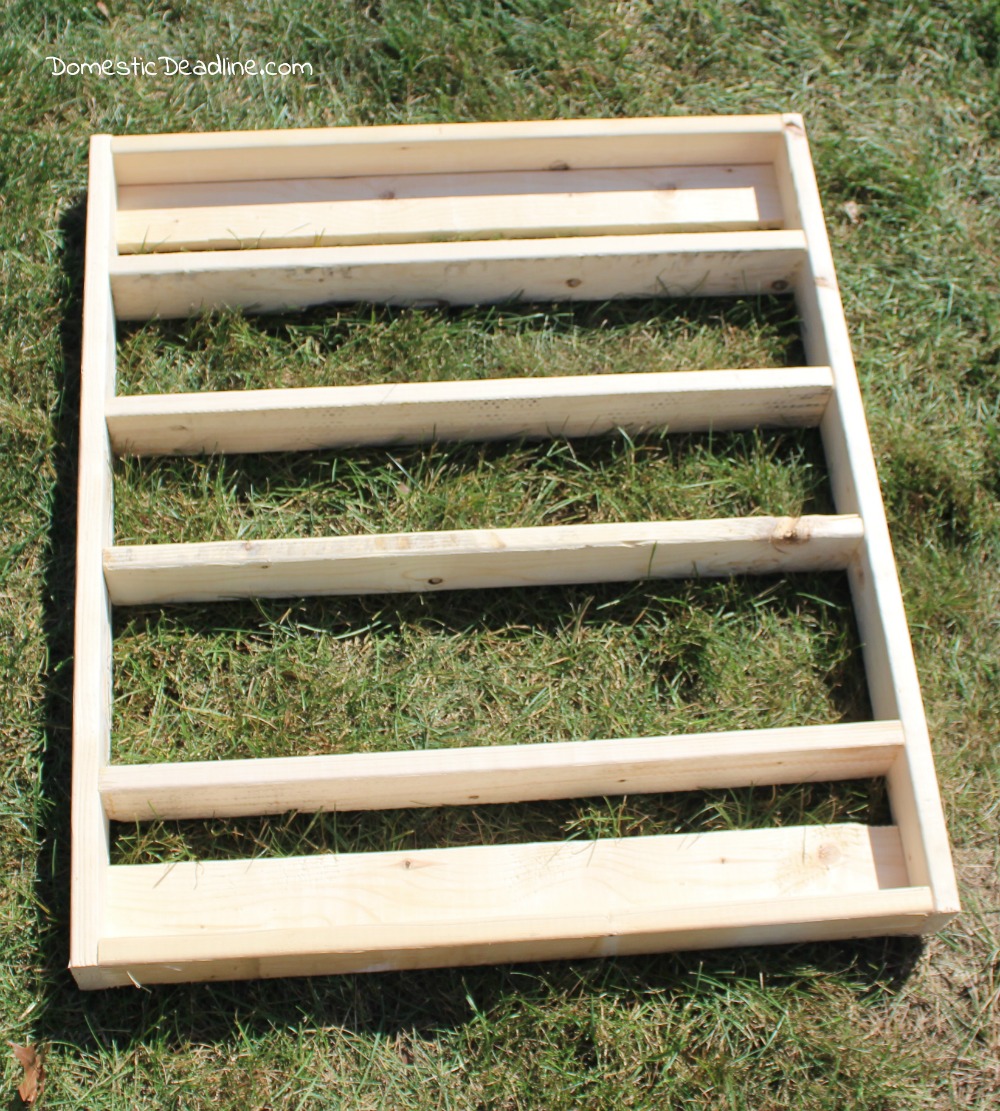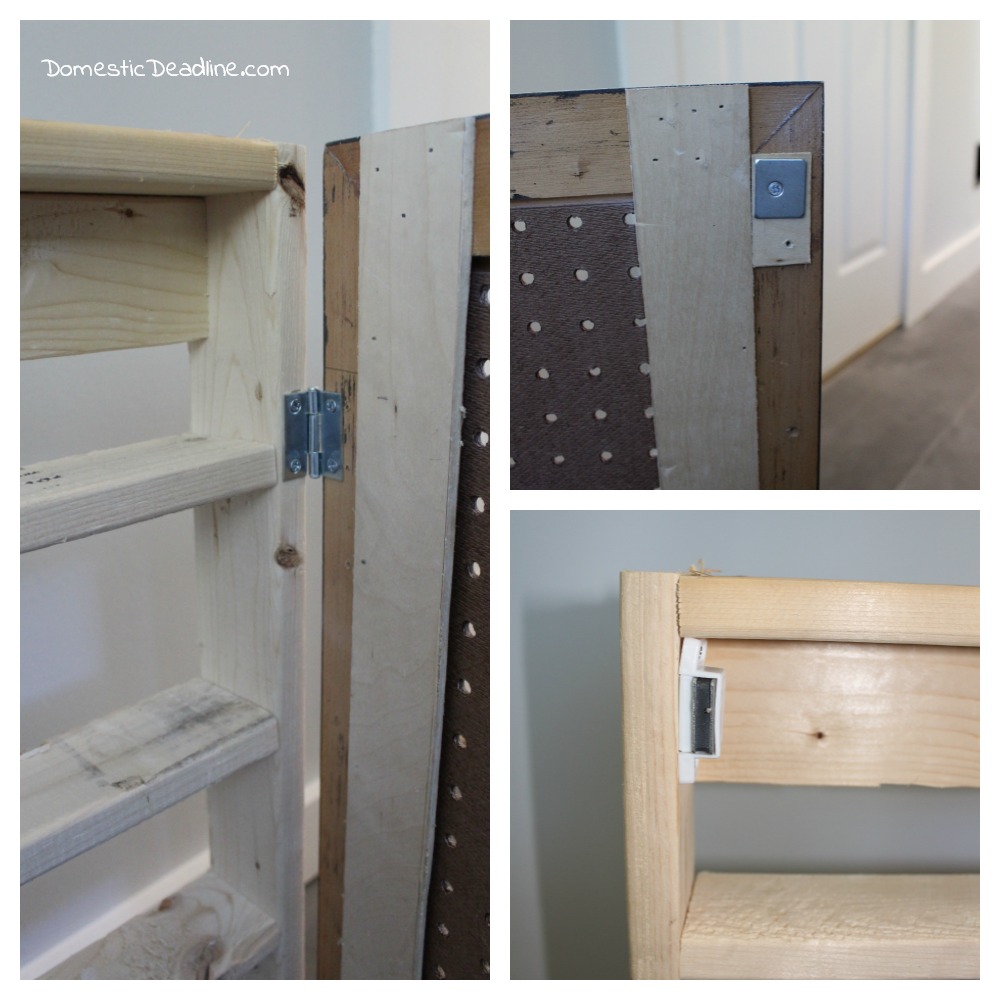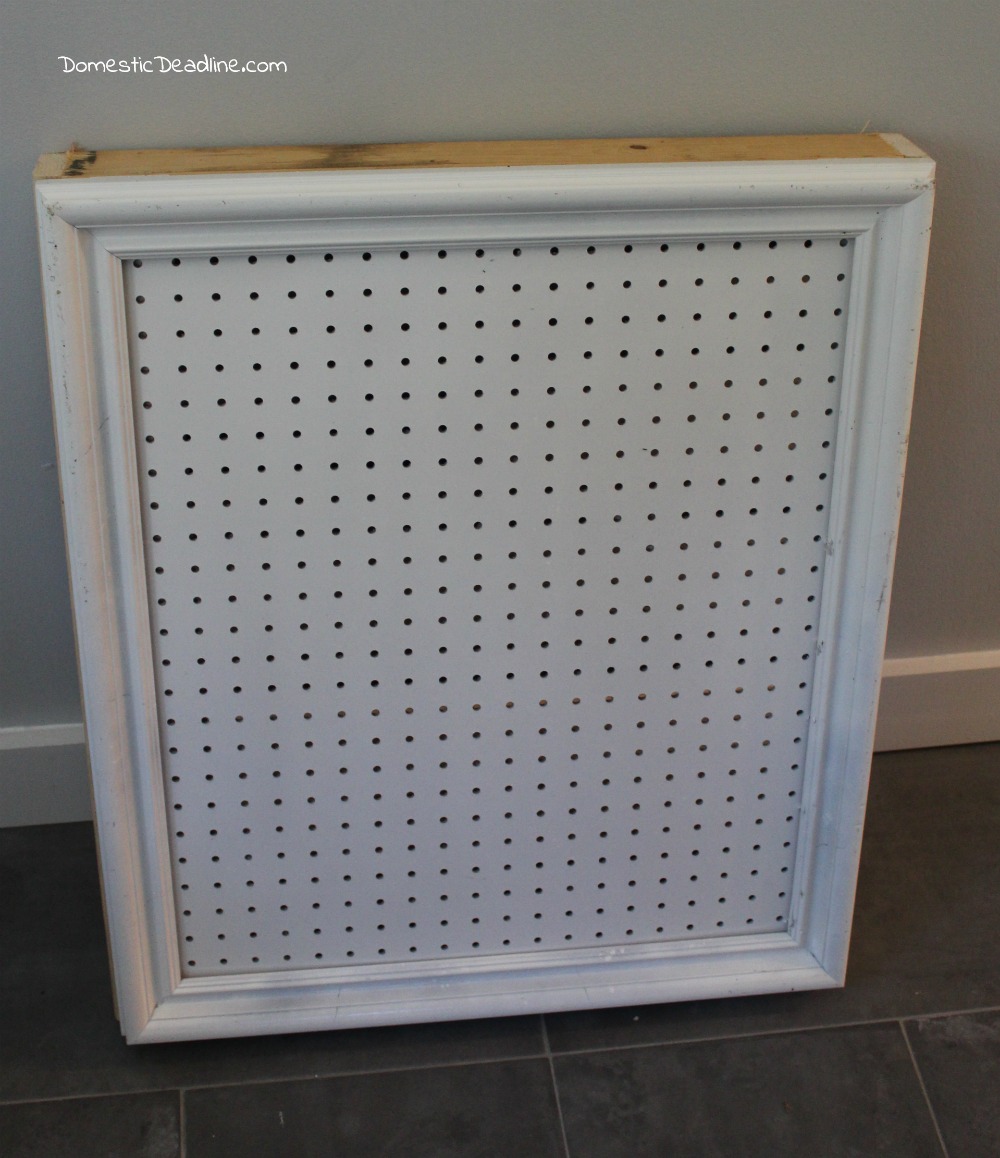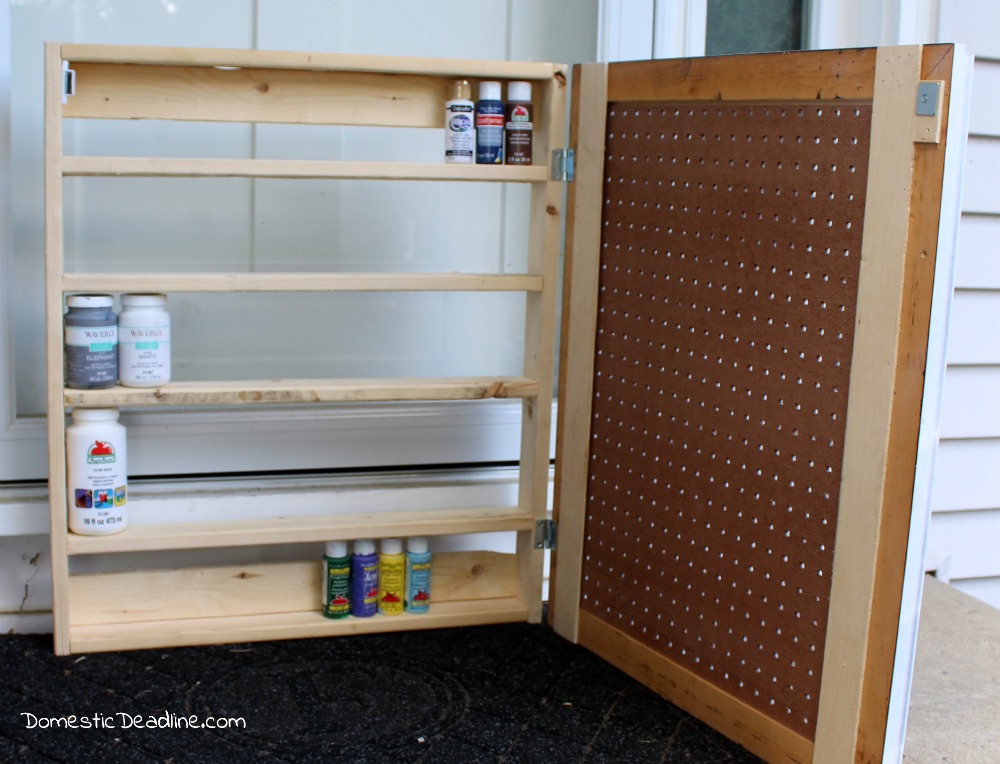 Pin and Share
I'd love for you to pin and share, it makes me smile!