How much time do we end up spending doing laundry, often in a small, unexciting laundry room? A friend of mine asked me to help her makeover her small laundry closet, but as cost effective as possible.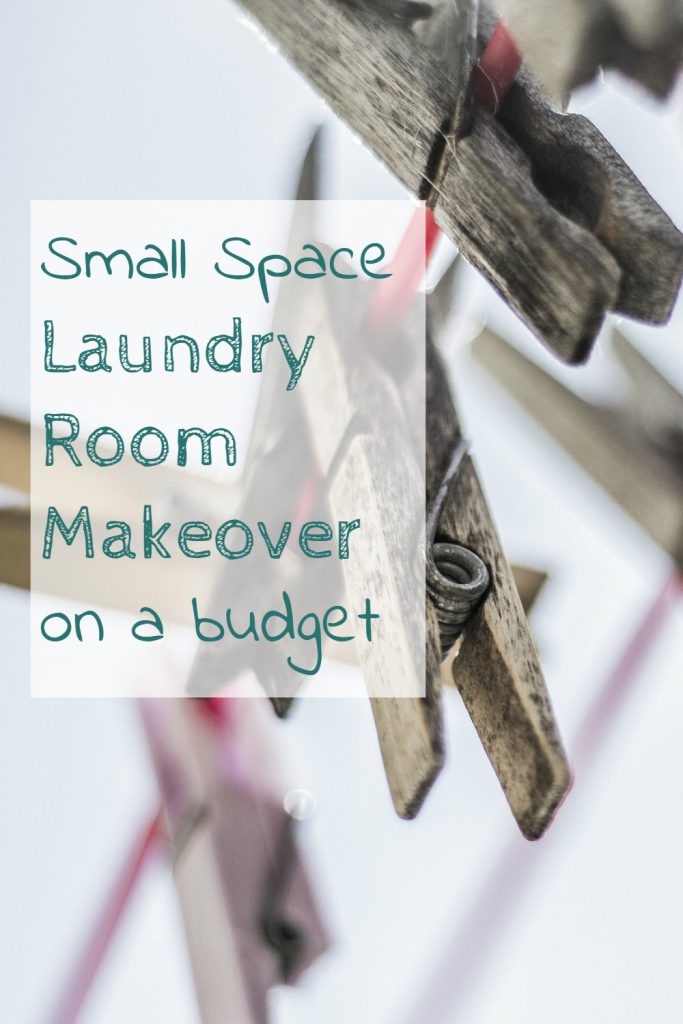 This post may contain affiliate links. Which means, if you click the link and buy something, I may receive a percentage of sales at no additional cost to you. Thank you for supporting Domestic Deadline.

Heather is super organized. She makes me jealous on a regular basis. You know, one of those people who is just naturally neat and orderly…. Luckily, she doesn't find me a complete lost cause and is always willing to help me work through my insane amount of craft clutter. In return, she periodically gives me a project to do at her house that requires the use of power tools (yea!).
Another reason I am jealous of Heather is her second-floor laundry room; I have to go to the dungeon basement. Of course, when she said she needed help making the space function better for her family, I grabbed my tools and got to work.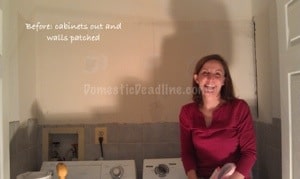 Unfortunately, motivation made me forget to take before pictures. The best we have is after ripping out the cabinets from above the washer and dryer.

Laundry Room Makeover Goals
better utilize the space above the washer and dryer.
Make it look pretty since the doors frequently get left open.
keep it super budget friendly.
Customize the Space
After patching holes, we gave the walls two coats of paint left over from another room in the house.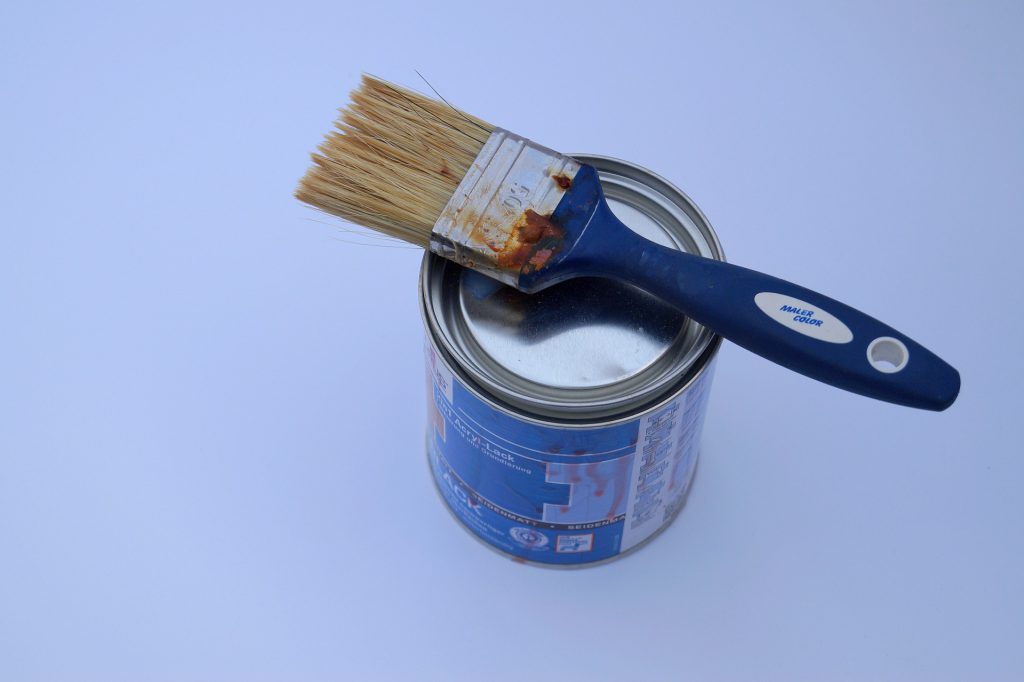 Next, we installed adjustable shelf tracks.  This was our only expense, but so worth it! We used ClosetMaid Adjustable Shelf Track
with white melamine shelves.  Wire shelving is cheaper, but she really likes the solid shelves.  Melamine is less expensive than wood and already white; a good compromise!
Organize
What needs to be in the space?  Laying out everything that needs to be stored in there (extra toiletries, batteries, light bulbs, laundry supplies, extra baskets and more), let us see exactly what we were dealing with.
Once everything is separated into categories, we matched up baskets and boxes that fit various needs. Always keeping in mind things that might need more room in the future.

Make it pretty
No pretty baskets, no problem! Everyday boxes can easily be covered in somethings. We selected a pretty pink quatrefoil contact paper.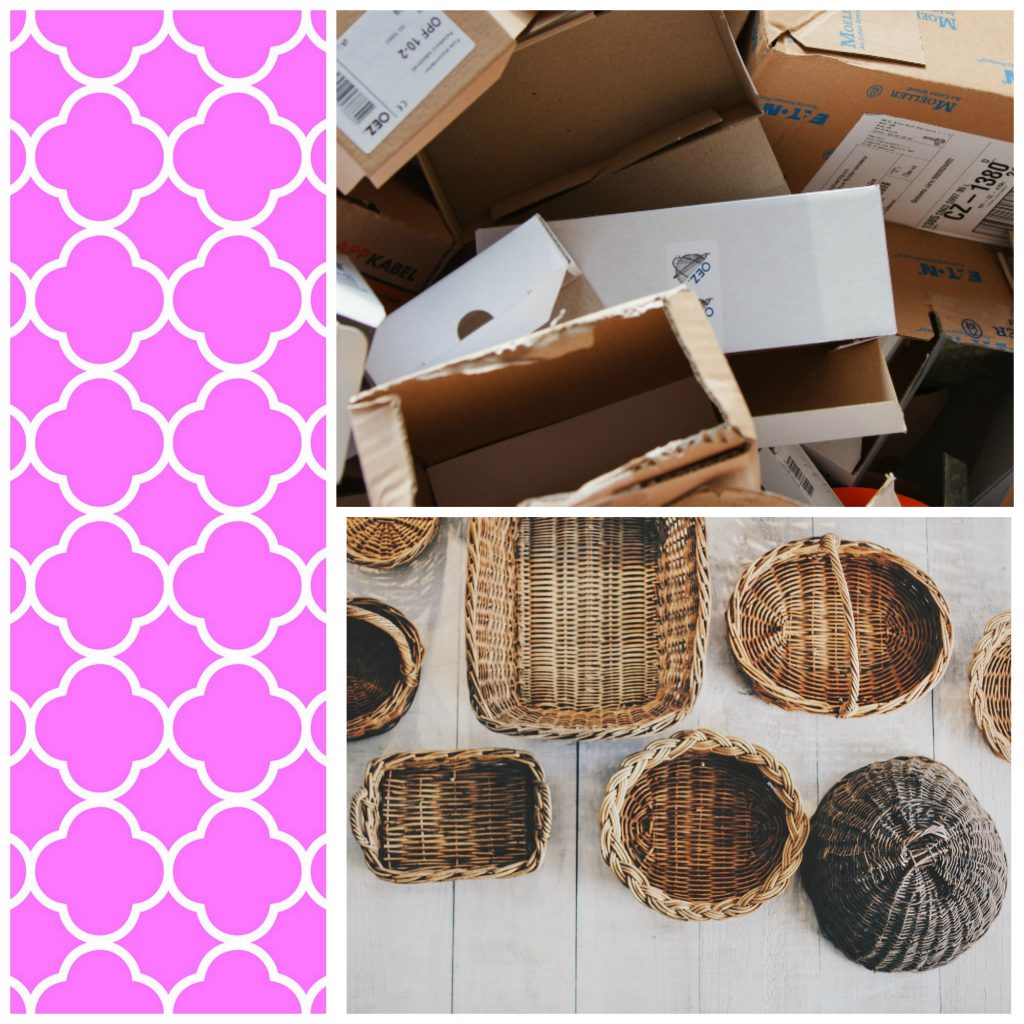 Recycling Chinese take out containers helped corral all the little things (these are also great for craft storage!)
Label Everything
Label it all! Now there are no excuses for not putting stuff back in the right place.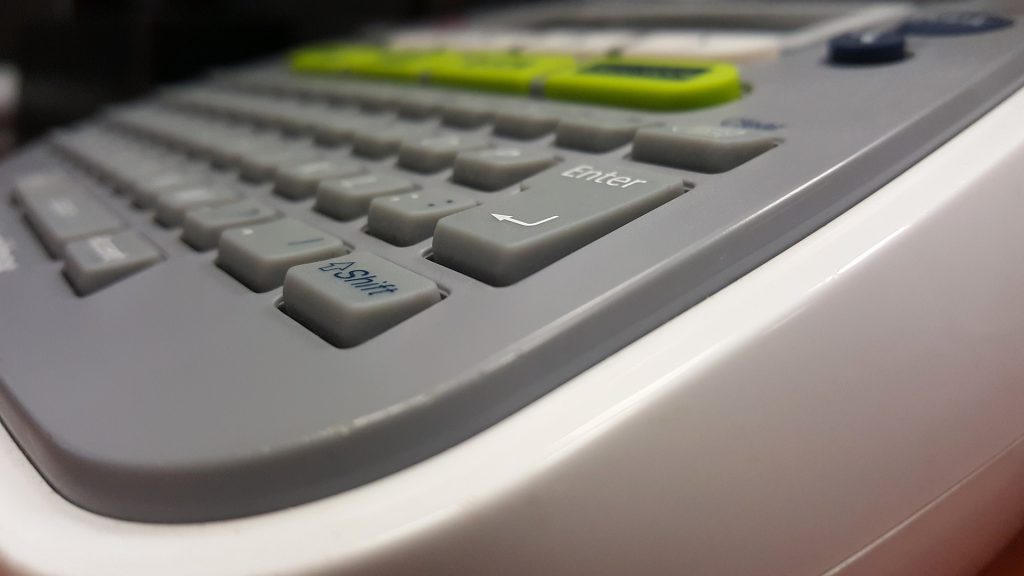 Recently, she told me the closet has stayed exactly the same since we did this project, ages ago!  The whole family is able to find what they need instead of asking her where it is.  With everything being labeled, there is less stuff left out…. everyone knows where everything is and belongs…. Ahhhhh, the power of labeling!
Find More Space
Trust me, it's there. We needed to use every nook and cranny. Standing in front of the washer and dryer….. we looked at every inch….
Hanging a Retractable Clothesline
allows her to hang clothes to dry when necessary and move it out of the way when she needs to access the upper shelves.  A few Command hooks
hold decorative buckets she already had, one has dryer sheets and the other holds the close pins.  Adding a few pictures dresses it up a bit.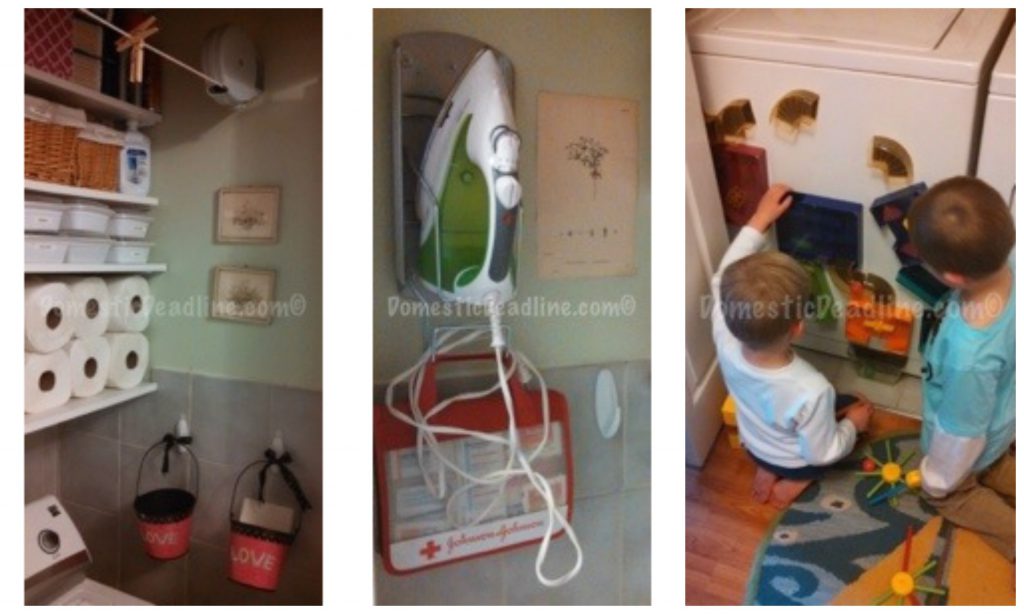 On the other wall we hung another picture and command hook in addition to her ironing table holder
which she was only previously using to hold the iron (honestly, I don't remember where she stores the ironing board. Knowing her, it's well hidden but totally accessible!).  Since the table part doesn't get used, it was the perfect place for the family's grab and go first aid kit.
We even managed to make a little play spot! The front of the washer is a great area for a magnetic toy.
Look Up!
When you think you are out of space in a closet…. LOOK UP!  With a few cup hooks hung from the ceiling, we were able to move Heather's extra baskets out of her attic and now she can just grab them out of the closet to use.  We even hung a few extra buckets out of the way too!
Do you have any tips on organizing or using every inch of space?  I'd love to hear them!
Save